Replacing a Missing Tooth
Dr. Jamison has been extensively trained in all types of implants and has over 35 years of experience placing dental implants.
One of his highest priorities is to ensure you completely understand what dental implants are and all of your treatment options before proceeding. You can be assured he will take the time to answer all of your questions.
If you have questions, please call us at (520) 625-2311.
Replacing a Missing Tooth
Natural Tooth Root versus Dental Implant
Replacing a Missing Tooth
A natural tooth is anchored into the jawbone by its tooth root.  Tooth roots attach firmly to the jawbone and keep your teeth stable when chewing foods.
Traditionally, if you were missing a tooth or if one needed to be extracted, the healthy teeth on either side of the missing tooth would be cut down and the whole thing replaced with a three-crown bridge.
Dental implants are the modern natural alternative. Instead of cutting down two perfectly healthy teeth, the practitioner inserts a dental post (dental implant) into the jawbone to replace your missing tooth root. This post becomes solidly fixed into your jaw (somewhat like a natural tooth root). Your general dentist then places a crown onto this artificial tooth root that looks, feels, and functions like your natural teeth.
Quite simply, dental implants are the most natural replacement for missing teeth.
Dental Implants make for better oral health.
Complications and Options
Bone loss is one of the main issues causing problems and failures with implant patients.  The Bicon system can be used with many patients that cannot use more traditional implant systems due to bone loss.
Bicon is a well-established alternate to more traditional implants, and has been around since 1985.  However, they have almost exclusively served patients in the East Coast.  Green Valley Dental Specialties offers this product and Dr. Jamison has been trained by Bicon on how to best use their product.
If you're interested in learning more about Bicon, please visit their site.  You can do so by clicking here.  
To schedule a consultation to see if you're a good candidate for the Bicon system, please call us at 
(520) 625 – 2311.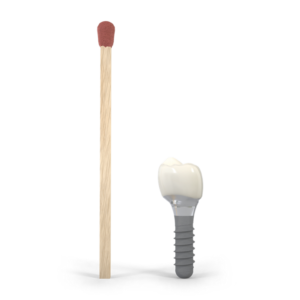 At Green Valley Dental Specialties we offer Straumann Implants.
"Roxolid® is a high-performance alloy composed of approximately 15% zirconium and 85% titanium, specifically designed by Straumann for us in implant dentistry." 
To learn more about Straumann, please
click here
.
Call today to set your appointment.
(520) 625 – 2311
Replacing Several Missing Teeth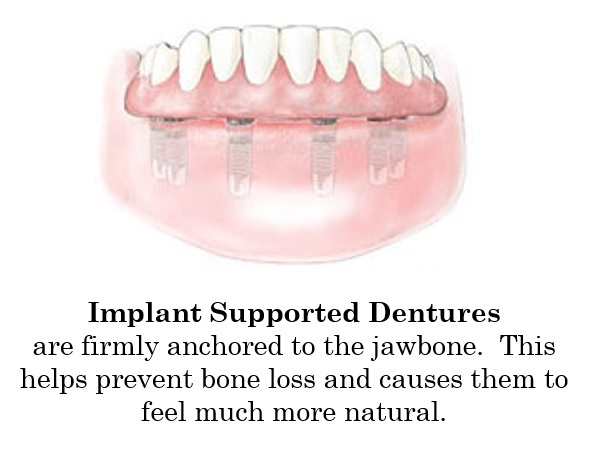 Implant Supported Dentures
Traditionally,
several missing teeth would have been replaced with a removable partial or full denture.
Dentures have to be taken out and soaked at night. During the day, they can also look unnatural and rub painfully. Dentures and partials make it difficult or impossible to eat certain foods.
Dental implants can now be used to anchor partial and full dentures. This prevents the slipping, irritation, and pain associated with floating partials and dentures.

This alternative creates a much easier method of cleaning dentures and implants.
Call us today to make your appointment.
(520) 625 – 2311